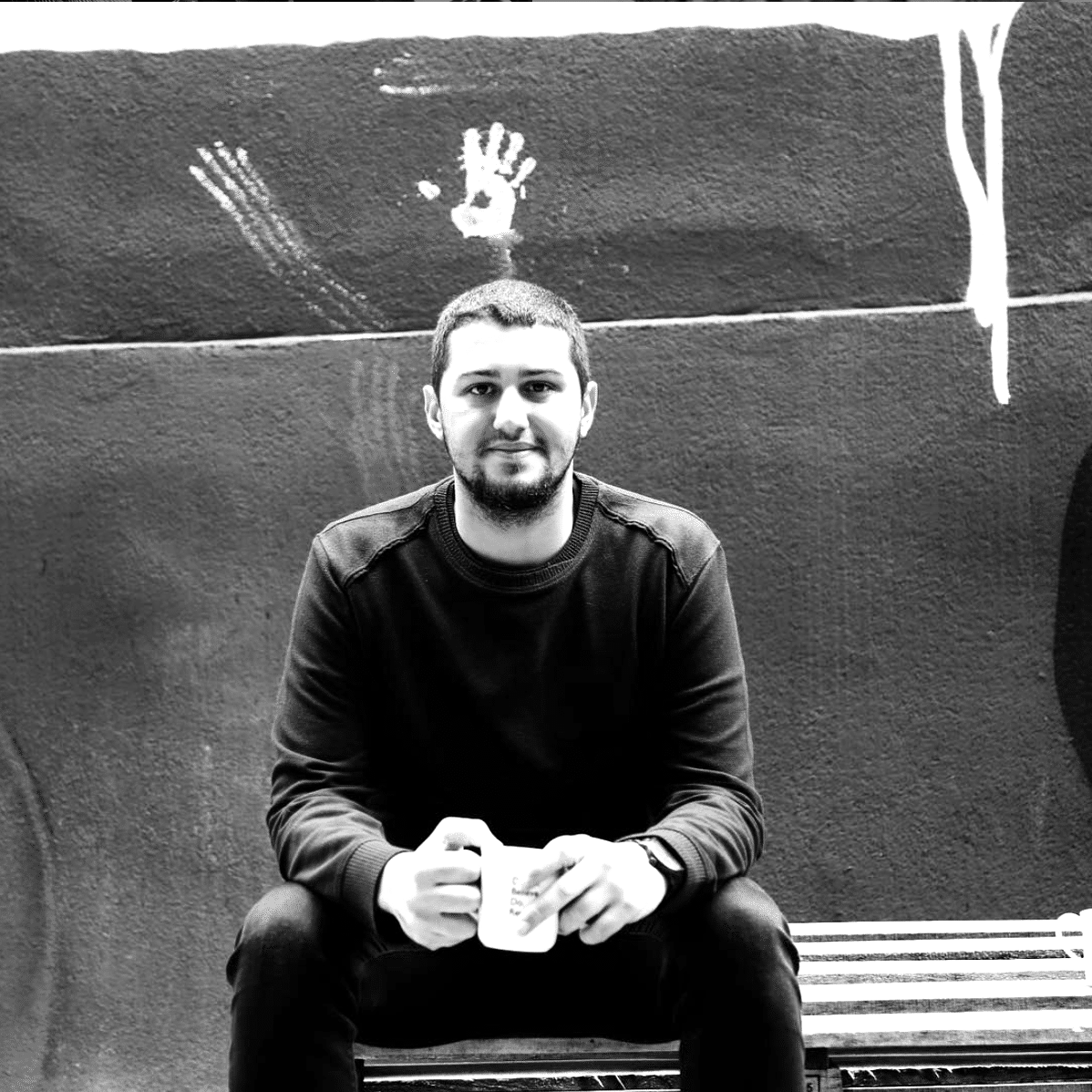 The Ecosystem That Embraces the Start-ups: Chile
Okan, let us get to know you first, what is your story? How did you found Neurolize?
I'm Okan, I graduated from Bogazici University with a degree in Administration in 2012. I met with neuromarketing when I went to the U.S.A in an exchange program in 2011. After I graduated, TeknoGirisim capital support started. And we decided to try it; because neuromarketing attracted my attention a lot. There were few people in Turkey working in this area. And we came together as three close friends. I started this journey with Caglar, who is my close friend for a long time and also a serial entrepreneur, and Tuna Cakar, who is one of the few people that are good at neuromarketing. We applied for TeknoGirisim capital support and we got accepted. We founded the company in March 2013. Our goal was to do research about taste and smell. We were trying to figure out how we would do this and creating an algorithm regarding this in our first year. We started doing research in 2014 but taste and smell are nish part of a nish area. Neuromarketing in Turkey just included advertising and research. We pivoted in the advertising research first before taste and smell. Then our adventure in Chile started suddenly.
Could you tell us about Neurolize you founded in 2013?
Neurol aims to make developments in neuroscience more available to solve different problems and provide improvement in a certain area. The first solution we developed in this scale is the software for analysis enabling behavior researchers to do research about neuromarketing independently from neuroscience experience. This software also includes the modules making experimental design and reporting easier in addition to data processing. So, it enables researchers to reach better results faster and more easily by using different neuromarketing technics altogether.
You had a chance to experience being in the promising ecosystem of Chile. Could you talk about this?
We were in the Bogazici Incubation Center. They came to introduce Startup Chile in that period. I did research and I really liked the program. We went there thinking we could know the opportunities abroad and maybe we could found a small agency. We were calling it an agency at that time because we were only doing research. The first thing we realized that there was an integrational structure. There were start-ups from various ethnic groups, areas, and ideas. All of them were based on technology and they came there from different places in the world. So, there was a huge pool. People's experiences, ideas, etc. The first thing I realized when we were there at the beginning was that we thought so locally. We were trying to do custom work while most of the companies there focused on the scale-up. I mean they think more globally. They were extending the problems as much as possible and trying to solve them. After we realized this, we started thinking about how we could do this in a more scale-up form with the help of mentors there. Meanwhile, we had small programs that we made for ourselves, one of us was cutting data and the other one was cleaning it. Then we said, "Let's get these together in a module and make a system enabling it to be easier." We decided to switch to a system instead of an agency as the mentors also thought so. 
Did the Chile ecosystem make it easier for you? What can you say about the ecosystem?
It improved us in terms of vision, of course, but when we went there, Startup Chile was just figuring out how to do this. For example, the start-ups that went there from the U.S.A were dealing with the bureaucratic processes a lot, they complained about it so much. There were challenges in themselves but the ecosystem was not fully set up. Its biggest advantage was the investors in Latin America. Since there are not many other places that these people can go other than Silicon Valley, they prefer Startup Chile. Thanks to this, it has a very good investor portfolio. We had a chance to meet with many investors but to be honest, the program itself was not enough.
You've mentioned the investor portfolio in Chile. What differences did you observe there when compared that to the investor portfolio in Turkey?
First of all, there is such a difference; these people go there telling you what they can do for you. Of course, you tell them an idea or a product and they make comments like "Look, we can do it like that, we can improve like this." I mean they produce a vision for you. You progress if you can agree. Here, it's like you push the limits. The investors here seem to be less interested, or in a more accurate expression, they are less serious. The investors there know what kind of thing you are doing. They take something from somewhere and combine it with another one. I mean they get separate parts together. And you can have a good network, which makes things easier for a start-up. We had a chance to meet with the biggest bank in Chile; because one of the investors said, "Let's try to make this meeting." So, we had a really enjoyable and informative process.
Latin America has a turbulent history politically, socially, and economically. I think the location also needs an organization based on entrepreneurship and is open to new ideas and businesses. What can you say about it?
I also think so. This hunger can be seen in the ecosystem. The investors I met there were so excited. They wanted to do something new. Most of them wanted to do great things, actually. Of course, they wanted to earn money but apart from that, they aimed to be part of the projects that had big potential. They wanted to have "the successful investor" reputation. For example, they liked it when we said we could be the second or third company in a niche marketplace. In the context of Turkey, if you try to do business in a niche sector like this, there is this question that "Can you do it?" and you come across with bias at the first stages. I have come across the attitude that "Can you do this as they did?" a couple of times. One of the most challenging parts for me is to remove this bias in that period: Our rival is not much better than us, they are stronger (stronger both economically and in terms of prevalence), but their product is not better than ours. It was hard to explain. I also realized that the biggest problem of start-ups in Turkey that they can't produce a global marketing campaign. 
Do you think that we don't realize this, or we keep marketing in the background?
I think we can't get the things there. Of course, there are very successful start-ups, they are better at this, but we have to keep marketing in the background, we try to achieve our goal with limited budgets. Everyone is aware of the importance of marketing, everyone wants to do something nice about it, but we have a problem with this. There are not many competent people who can arrange a global campaign. These people are expensive since they are rare.
Well, let's get back to your adventure in Chile, what is the thing that surprised you the most in Chile, or is there any interesting things you saw there?
I can give such an answer to this question: Chile has an interesting geography. It has deserts on the northern part, and there is Antarctica in its southern part. There are some problems such as volcanic eruptions and floods lasting very long, and of course, earthquakes. I experienced an earthquake with gratitude of 8.3 that lasted for three minutes. There were skyscrapers swinging in front of me. We think it is an earthquake we experience here. I got a phobia after what happened there. Have you ever felt that the ground is shaking while walking on the street? I remember that day when the slightest thing happens here. Chile is a different country for people who are not getting used to living these kinds of things and this affects every aspect of life.
What can you say about the entrepreneurship society in Turkey on the scale of what you encountered in the process of Neurolize?
For example, the software developers in Turkey experience both the advantage and disadvantages of this country. We found vert disciplined and hardworking software developers, but they were not good in terms of skills and being able to create solutions. I think the software developers in Turkey is talented but a little bit lazy. Apart from that, it is so hard to contact someone or at least get the answer "no" in Turkey. I don't how to solve this problem but the only thing we want as start-ups is to receive feedback from big companies. It is not that hard. If your answer is no, say so and don't make us wait. Sometimes 4 months pass while waiting for an answer. Averagely, it lasts for 4 months to get from the point of starting to talk about the project to the one that you apply it, or you get "no" at the end of the 4th month and you get very tired during the time you wait. Time is always a problem if you have limited resources. We try to progress with a minimum amount of people, and we try to make its marketing at the same time, and we deal with tax declarations at the same time. Meanwhile, you deal with the things that don't contribute to yourself at all, which is the hardest one, I think.
Was it like this in Chile too? 
No. We could receive at least feedbacks and comments from all the companies we met. This contributed a lot to how we've come here today. Of course, there have been people from whom we could receive feedback, comments, and opinions, but the general attitude is not like this. The general attitude here is a total "silence".
What does Turkey teach an entrepreneur or a prospective entrepreneur most importantly in your opinion?
It teaches to be determined. Entrepreneurship is already based on coming back from the door; but in Turkey, it is a little bit harsher and you need to try hard to reach somewhere. It is hard to find the right people. So, after a while, you get used to learning and failure and I think this is very important. You go somewhere and they send you back, you learn some things from some places, and you see that you did wrong on the way most importantly. I think the Turkish ecosystem trains us well in this sense.
"Success Means to Be Unsuccessful Enough"
Well, let's continue in this way; as a person who has experience with the dynamics in that area of Turkey, what do you suggest to the entrepreneurs and the prospective entrepreneurs here?
They hear a lot of things from outside. "You can't do this here, not there either, there is this, there is that." etc. First of all, they have to trust themselves, because no one will trust them in the beginning. They have nobody to trust but themselves. And they have to be determined. We are a society that taboos failure but it's not how it should be. Success means to be unsuccessful enough. You learn some things when you are unsuccessful enough. Each failure teaches you something. There is no schedule for this if you want to be an entrepreneur. There is no such thing that in 3 years, everything will be great. That's why I like the story of Yemek Sepeti very much; in the first 7 or 8 years, they had a lot of troubles because of the ADSL problem, but they have never given up. The important thing to do in that period is not to give up. If you give up, don't start at all. If you do, you will do.
How did you cope with the continuous problems and internal conflicts in that period? I am sure that there are times when you almost gave up. 
Of course, there are. My parents are officeholders, so, they always have the idea of a salary and a job. They try to support me as much as they can but they really wish that I had a regular job. This is something challenging as much as making me learn. While trying to explain what was happening, I discovered my own arguments and faced some of them as a matter of course. I will spend most of my life working like everyone and I want to work for the sake of something that is precious for me and with people sharing the same goal as mine. I think it is worth the risk. Even if everything doesn't go right, it is important to work in a job that you love and live a life where "I wish" doesn't exist.
I think creativity is an important component of a start-up, and as a person who believes this, I am asking you what kinds of things you do to keep your creativity, attention, and senses active?
Generally, I cope with stress by dreaming about where this work can get in the future. I imagine a lot of things in my mind about our area, "Maybe it will happen like this, there may be a development like this." etc. I try to get my power from my dreams. I focus on the things I want to do; I visualize the things I wish to happen as much as possible. And I can see its contributions. When my thoughts get worse, I try to stop them. I dreamed about today when we started to design our first software.
Finally, you had two meetings in GBA. What are your opinions about Galata Business Angels after these meetings?
GBA is an investor network that is unique in our country. It can go beyond the local way of thinking and I think it encourages the entrepreneurs to think big by supporting more ambitious projects. Also, it has a very wide impact area in Turkey, and it can open new doors for you. So, it both makes the entrepreneurs gain time and adds value to them. I think that it also supports the ecosystem to improve by giving this support to the projects apart from the ones that it made the investment.