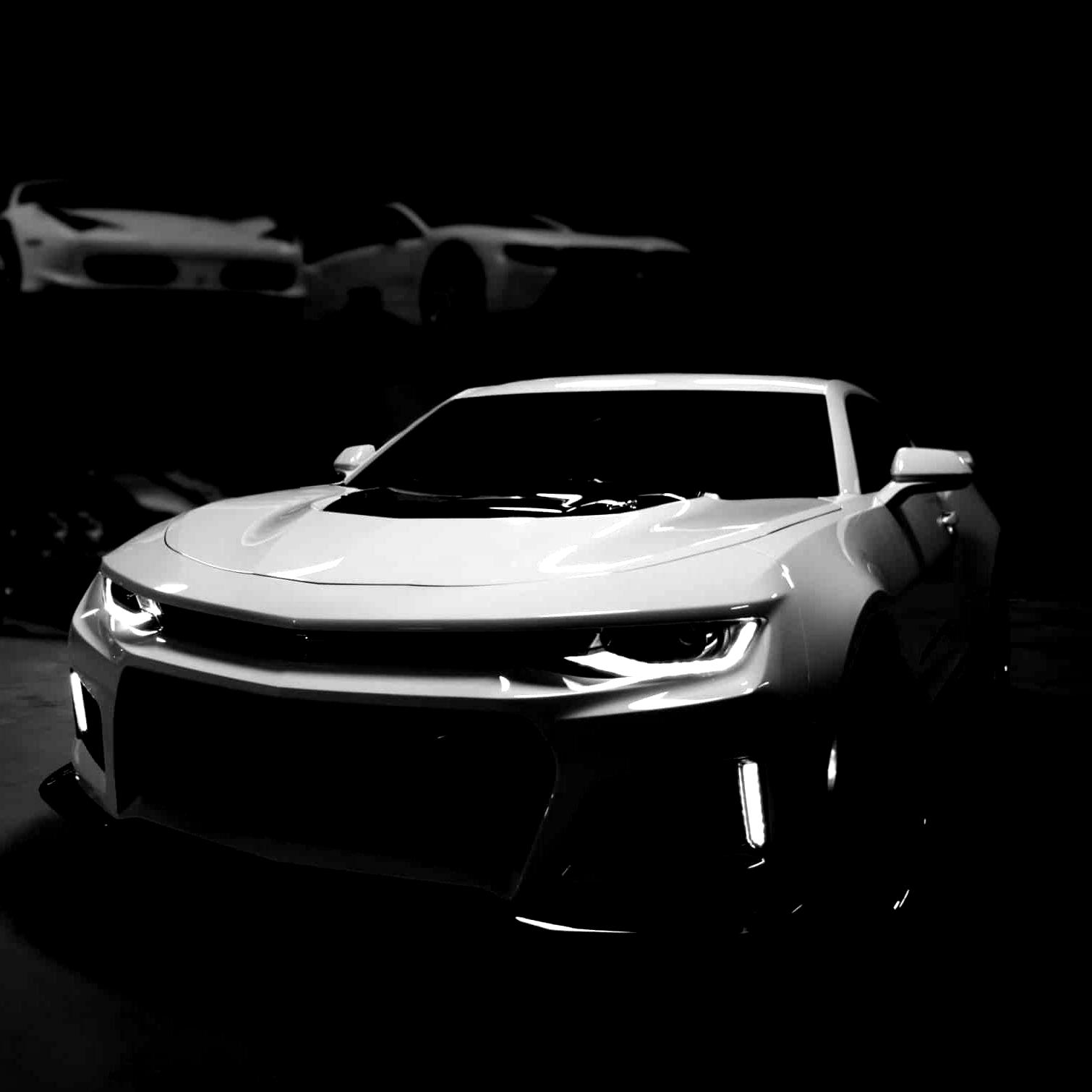 About a Car Story: Garaj Sepeti
Mehmet, you are known in the entrepreneurship ecosystem, but for those who don't know you, could you tell us about yourself?
I graduated from Bogazici University with a degree in Computer Engineering. In addition to my MBA, I did my Master of Communication at Marmara University and of Entrepreneurship at Ozyegin University. I started my professional career as a portal category manager in Turkcell, and then I became the product manager for services of sports and chance games and product manager for mobile advertising. After that, I worked as a manager in marketing and e-commerce at Unilever, Turk Telekom, and Darty. Finally, I worked as the director of e-commerce in MediaMarkt. In 2017, I founded my own start-up with my friends.
How was the Garaj Sepeti founded, what kind of structure did you build with the other companies you bought? What do you dream about Garaj Sepeti?
It all started on a Sunday in the summer of 2016. I was going to Marmaris from Kusadasi. I had a flat tire on the road, it was split. It was impossible for me to keep going like that. I pulled my car over and started searching the mechanic, tire man on the internet. But I couldn't make it. Since a flat tire turned into an hours-long adventure, I started to think about it. I realized this sector needed a digital transformation. During that summer, I researched the automotive market of Turkey and the world. When I got back to Istanbul, I explained my research and what was in my mind to my friends, who are my partners now. We improved our project with the help of their knowledge. We founded our company in February 2017 in order to lead the digitalization of the automotive ecosystem in Turkey. 
Garaj Sepeti provides solutions for the needs of drivers at every stage of car buying, selling, rental services, pricing, calculation tools, and marketplaces. It also provides big data solutions for insurance, financing, fleet companies, and vehicle distributors. In the first year of our foundation, we incorporated tasit.com into our company and transformed this platform into a marketplace that brings drivers car service providers together. Then Datamotiv joined our company and we positioned it as "Turkey's Vehicle Catalogue". And araba.com, which joined us the latest, continues to serve as "Turkey's Car Market". In the upcoming days, we will launch a new version of it as a brand-new car trading marketplace. What I dream about Garaj Sepeti is to create a car story as our motto says.
The automobile industry is a challenging sector in Turkey. How do you evaluate the automotive sector in Turkey based on your experiences, observations, and research in Garaj Sepeti? (pros and cons, technological integration, etc.)
Turkey is literally a huge automotive country. It is the leader of the European market by the number of second-hand vehicles sold in recent years. There will be periodical recessions since the vehicle is still seen as an investment tool, it is easily affected by the atmosphere of the economy, macroeconomic uneasiness is easily reflected in the market. We need to look at the vehicle ownership per capita, we are still far below developed countries in terms of these values, so we have a grand potential. The interest of the automotive sector is also changing into these markets, Turkey will be one of the dynamos of the growth of the world automotive market together with China, India, Indonesia, and Brazil.
We will see next-generation mobility solutions in developed markets, and especially in metropolitan areas such as London, Paris, New York. The start-ups related to these are drawing heavy attention. Electrical vehicles, shared scooters, new models that you use as much as you need without owning a car, etc. So, the developed world is looking for alternative methods of transportation. This, in turn, will make countries like Turkey keep being the center of interest for some time in the traditional automotive market. Because I do not think that these applications have a place in developing markets like Turkey. The traditional way of buying, selling, maintaining the vehicles in Turkey will continue, but the customer's expectation of expertise and practicality will increase in these transactions.
Let's talk about the entrepreneurship process. What did Turkey teach/give you in terms of entrepreneurship? (economical, social, cultural or political)
I think entrepreneurship in Turkey is still at the stage of crawling. It is trying to build the ecosystem dynamics and its stakeholders; I hope it will develop quickly. Let's not make the people thinking of becoming an entrepreneur demotivated, but I should mention that in Turkey, we can't talk about the elements making the entrepreneur's life easier. But if you have the opportunity to start a business with very important and experienced angel investors, you can overcome these obstacles with their experience. I was so lucky at that point. Especially after the GBA investment, it became very easy for us to reach experts who have experience in managing start-ups and know the sector very well. Entrepreneurship has primarily taught me the dimensions of company management that I didn't go into detail in corporate life. For example, accounting, law, human resources, operational details… In addition to these, you need to do a lot of things in a creative way without any expense or at minimum expense. Let me give a simple example. You want to hire someone. For many years, I recruited people in corporate life, reviewed all the CVs in the applications, had so many interviews… But as an entrepreneur, when you want to hire someone, you need the find the right person without paying an ad fee, you don't have an HR department to do first-stage interviews. Let's put these aside, you are trying to hire people for a company that is not clear whether it will exist or not in 5 months. As a matter of course, you need to hire people with talents of above average. I mean, even hiring someone can turn into a pretty complicated equation. Today, there are more than 60 people working in Garaj Sepeti, imagine how many equations we had to solve. It is possible to give examples in dozens of topics like this.
In parallel with the question above, in which ways was it a challenge? What challenged you?
First of all, it's so challenging to convince others that you have a future. Even when you rent an office, you need to convince the landlord that you will not go bankrupt in one year and tell them about your business model. Although we couldn't tell the details since we are in the automotive sector, we were lucky that we were able to easily tell very different segments of the society that we work in a widespread and important sector, because everyone has an opinion about and needs for auto knowledge. It's like football, everyone knows about automobiles.
Another challenge for me was the lack of extensiveness of the investment ecosystem in Turkey. The entrepreneur needs to find resources constantly while dealing with execution. As an exactly 2-years-old company, we finished 4 investment rounds and bought 3 companies. Even when you consider all the interviews, presentations, and procedures, I was able to devote only 35% to 40% of my time to execution, even by sleeping so little. But again, I was lucky that after shaking hands for strategies and goals, the partners of mine could execute it well, they could do what I couldn't. 
As we noticed the last time when we visited you, you created a very good and professional operational plan. How do you work? How is your way of working, your system of working?
Let's think of it as a construction. First of all, I think the culture is the first layer for the start-up, I mean the base of the business. The strategy takes the second layer. I mean what kind of a method – business plan you will use on your way to your vision. If you have faults or the things don't go as expected, you can tear this floor down and construct it again, I mean you can develop a new strategy, I have seen that in a 6-months period, the start-up needs to construct this floor. But it is now very difficult to touch the culture, which is the first layer, you have to take everything from the beginning. After the strategy, you need to determine your sources, I mean you need to plan 3 sacred sources well: Money – People – Time. Then you have to make an execution plan that will implement this strategy with these sources and follow all the metrics very well. This is, indeed, the top layer of the construction.
Garaj Sepeti was also built according to this structure in my mind. I'm sure there are better models, but this is how we do. Firstly, we do not cooperate with and we do not employ something which is not suitable for our culture, if we are confused about some of our decisions, we immediately apply to our culture and make a decision after that. The culture of Garaj Sepeti consists of these; smiling, trust, being result-oriented, and loyalty. Smiling refers to the pleasure of our customer – staff – business partners. For the second one, trust, we believe that integrity forms the heart of our company. We do not cooperate with or hire someone who has an integrity problem, if we hire by mistake, we part ways with him or her immediately. The third one, being result-oriented. We evaluate the promotions according to the performance, we don't like to talk about anything other than results, I mean we have an approach that doesn't like wordage. In the same way, we aim for our customers and business partners to get results. We also pay attention to loyalty. We always award our loyal customers, loyal staff, and loyal business partners by serving them additional privileges. If you are a staff member working for a long time with us, your salary increases differently than usual, you can become even a shareholder; if you are a loyal business partner, you earn more, and if you are a loyal customer you always take advantages of loyalty, you are separated from the new customer.
For execution, which I describe as the last layer, and to measure this, we have an approach called 4Dx of Execution, which allows us to talk about our goals on a weekly basis. This allows us to take actions that will have a levered effect on our dozens of different KPI and make commitments within the organization. The feedback I have received so far shows that our colleagues are happy with the program. Because subjectivity disappears, real performance and results show up. And this minimizes the policy within the company and converts the maximum same concepts and KPIs into a common language. If you don't make KPIs a common language, people develop another common language during breaks, which actually leads to changing the company's culture and creating a different one than what you want to create.
So far, we've talked about the mechanical dimension of it, but of course, we add sensuality to our work in every layer, because it's our soul. We also have a very human structure for the emotional dimension. Anyone can work as they want; they determine how many hours they will work; we don't concern with the hours or their existence in the office but with the results they give. We try to remove the obstacles in front of them so that they can get results. So, our basic point of view is an inverted pyramid. It is the manager working for them, not vice versa. Every day, I don't go to the office asking myself "To whom will I assign today?". I go to the office saying, "I wonder who has come across a difficulty on his/her way, how will I remove that difficulty, how will I help?".
What do you do when you lose your motivation, especially in the early years of Garaj Sepeti, how did you cope with the periods when you were struggling, when you were overwhelmed?
The biggest support comes from the family regarding this issue. It is essential that the entrepreneur has a family that provides him or her with very good support. I have had wonderful support from my family, my wife has always been there for me without question, she changed our family order according to it, that was my biggest advantage. There are times when we lose motivation, but one of the most important characteristics that an entrepreneur should have is self-motivation. Not every morning, but 80% of the days, you should be able to wake up with the same excitement and passion as you had on your first day, being unmotivated is like a virus, it gradually transmits the entire organism, and it is like that vice versa, of course, your motivation quickly transmits the whole organization. For this reason, although it happens rarely, if I don't feel well and have the motivation, I usually choose not to show up, I want my anxiety to be felt at the minimum level. During times like this, I go back to the very beginning and remember my first thoughts, starting with why I do this job and questioning what I want to change, what I promise to people, how much I have achieved and I try to pivot myself again, and it works very well 🙂 So, the cure of the entrepreneurs is in their family and themselves. This is how I approach to this.
You are also an angel investor. What do you pay attention to first when investing? At what stage an entrepreneur or a candidate of it should be before knocking on your door?
The most important thing is the person for me. I evaluate if I can trust that person or not. Trust is very difficult and the most important equation in life. When you think about it, it becomes clear what a great concept it is, in fact, there is trust in every decision and result. I cut it into pieces to see if I trust them and grade them on the grounds of the trust elements. I question the basic elements of trust, such as integrity, intent, ability to do, competence, and ability to get results.
The second thing for me is what the trends of this market in the world are, what has happened in developed countries in the last 2 or 3 years. And the third thing for me is the size of the market; if it is not related to a huge sector, I can't be interested in it because of my limited time and resources, unfortunately.
To tell the truth, my advice for the entrepreneurs is to improve their business and if possible, to make out an invoice, which will increase their chances thousands of times. For this reason, this method it the best one to do before knocking on the door of the investor. But I am not a person who makes huge investment as an investor, the budget I set aside for this is limited. So, I'm interested in the pre-seed stage, I'm interested in taking bigger risks and I deal with the start-ups at entry-level. I mean, I'm involved in it at the PowerPoint presentation level. Because at the time when I'm unbeatable in the sense of other investors, and when there's nothing regarding business, I can have a more quality time about whether that person can do it.
As both an investor and an entrepreneur, what do you recommend to the entrepreneurs in Turkey? (About operation, investment process, communication, persuasion, etc.)
My first advice for the entrepreneurs is to find a very good companion and put a lot of effort into this issue in the first place. In terms of family, partners, and first employees, they should design well the first circle surrounding themselves and remove all the obstacles in the first place that may interfere in the future.
My second advice is not to try to convince everyone of everything. If they see the opportunity analytically, they should continue with determination, I mean they should listen to feedbacks but never change constantly their ways according to each comment. There are lots of people that give advice, they should spend time with the ones who give money and take the bull by the horns in terms of mentorship 🙂 So, I think entrepreneurship is a very pragmatic job.
My third advice to be honest. You may not achieve every promise you give, that's so normal. The investor knows this too. But do not turn the investor and your friends into detectives, tell them what you have achieved honestly, as well as what you have not achieved, without them asking or discovering. The entrepreneurs should focus on the positive side, I absolutely agree that, but they also should regularly remind themselves and their stakeholders of their mistakes.
My fourth piece of advice is to work in a system where they can see important metrics regularly. Sometimes, noticing something after a month can cause huge results, make the start-up lose 3 months, and we should remember that the most valuable thing for a start-up is time, not money. For this reason, besides the basic KPIs of the sector, they need to determine their own specific KPIs and observe them carefully. I am not talking about universal KPIs such as the number of visitors or logins. I'm talking about the special ratios and metrics behind the scenes.
And my last advice is to always work with people better than themselves. They shouldn't gather the people they will manage, but the ones who will fill the entrepreneur's void in certain areas.