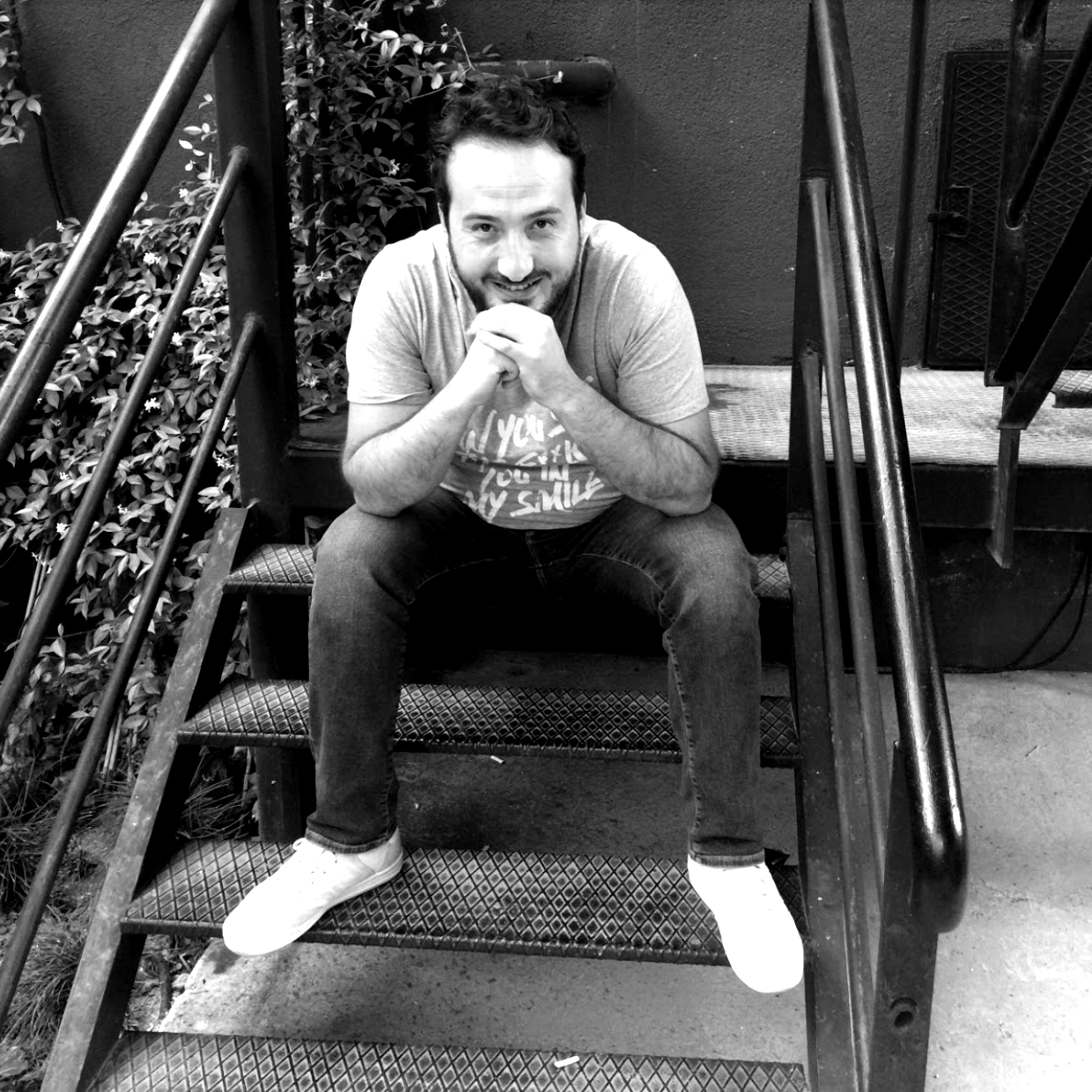 The Last Stop of the 6-Thousand-Year Beer Adventure: Pubinno
Entrepreneurship is a long and difficult road. Each start-up is born with a different story written by an entrepreneur. And with Pubinno, Can Algul tells a new and creative story through the beer to Turkey and the world. Despite the many problems he has experienced, Algul made his dream of "providing people with the best beer experience" come true, and the second investment round for Pubinno ended with 2 Million Turkish Lira, in which 300,000 of it was taken from Galata Business Angels. About Pubinno, which is the first hardware investment of Galata Business Angels, we interviewed Can Algul, the founder of the company, in a broad framework from student life, entrepreneurship, investment processes to beer culture.
Hello, Can, we would like to get to know you first.
I was born in Istanbul, and I studied at Vefa High School. And I entered the department of civil engineering at Istanbul Technical University with the SUNY Program. But I did not like it, and this prompted me to find new things.
For example, when I was in the first grade, I used to be a basketball coach and play American football. I have an interest in poems since high school, and this made me become a copywriter in the second grade. When I was studying in the third grade, politics got my attention and I started to work in nongovernmental organizations. But at the same time, I always had an interest in bartending, the bar sector, and working as a bodyguard. My youth passed in the search of some things classically. But the school never made me happy. In the second grade, I was going to be an intern in the construction of Marmaray and subways; you begin to work at 7 a.m. and finish at 7 p.m., you have off day every other week. This is generally how you work in building sites. Let's put working aside, you contribute nothing to the creative side of the process. The only thing you do is to sign and give approval. I realized that I couldn't continue doing this. Meanwhile, I was accepted for Akbank Thinking Club. This was a milestone for me. Nowadays, they cut the budget of that, but approximately 3000 students from all around Turkey used to apply for it back then. They used to accept applications from only 8 universities and choose 20 or 25 students. I don't know how I was accepted with 1.8/4.0 CGPA among students with 3.5/4.00, but you have to pass 4 interviews. There is a different theme every year, and ours was digitalization. They make you do 4 studies; you do research and projects. The winner goes to Harvard University for summer school. For the first time in my life, I learned some things about the concept of design thinking and developing something. I learned the concept that "The briefest definition of innovation is to find a non-existent bond between two things that exist." there.
How was the idea of Pubinno born?
One day, I was studying the topic of fluid mechanics, after a while, I stopped studying and began to dream. There used to be Kucuk Beyoglu back then. You know Kucuk Beyoglu, 400 hundred people used to wait in the line when you ordered a beer, they brought it 20 minutes late. I said, "I wish there was a tap on the tables, and we could get our beers from there." And the idea of Pubinno was born there. Then it grew up. I said, "I will drop out of school.". I had already been looking for an excuse to drop anyway. I dropped out, but if you asked me what business canvas is back then, I would say if it is a jean model. I mean I didn't know anything. It was all courage of ignorance. I didn't know what hardware is. I only spent time on sports, politics, and literature in my university years. I had the people around me to do things. And meanwhile, I was trying to attend the panels and courses to learn something about it. I was trying to end the day. By progressing so, we got the idea to a point, it had a file with 80 pages in it. The goal was to create a global pub chain called Digipubs that would become globalized, like Starbucks. Its technical innovation is what I mentioned before. But we wanted to become a brand. We worked hard for branding; we had the brand scent made so that all the branches could have the same scent. While getting these done, I didn't have any money. For the scent, I promised that man to pay the money when it happened. I promise other men to pay too. That was how I progressed. That how we went to meet with Efes when I was just 25 years old. First, we told them once, then we attended a meeting which five departments attended at the head office. Things got improved. Meanwhile, we didn't know anything about finance. We were just concerned with whether it would happen or not. In the end, it happened like this; the first branch was going to be established in Galata, they decided to give 75% of the money that was necessary for the project to be done. They decided to give it, but you can't take it until everything is done. But I didn't care about it. The amount was above 1 million because there is a concept called key money in the alcohol sector. Dogus Group was so popular at that time. They bought firms like Nusret. I went to the CEO of Dogus. I had a good network from Akbank Thinking Club. I told them, they said the idea was nice and they would check the feasibility of it. You should have seen how I left there; I dropped out of school one and a half years ago, everyone regarded me like a peon, I was so broke that I reversed the charges. I said, "Okay, it will happen." Anyway, a month later, everything canceled. In April 2013, bans for alcohol were placed. This caused me great depression. What pulled me together was Gezi Park Protest. That healed me. And I started to think smart. There were 2 main things in Digipubs; rapid-access and data. This trend was still there, macro trend, micro trend, everything was still the same. So, what changed? Alcohol brands can't do any marketing activity except for the places. Our first product in Pubinno is BeerPoint. It's a self-service beer dispenser. There are cards with the numbers 3, 5, and 8, you scan it, and it gives you a beer. We designed it. I say we designed it but what we did was to put a man into a machine, someone from outside scanned the card and said, "I scanned.", and then the one inside gave beer. We met with Efes saying this was our prototype. There was nothing we did, but I said them we would do it. In the middle of the meeting, Izzet Ozilhan left and disappeared, he came back 10 minutes later with a lady and asked me to tell again for Mss Saziye, who was the manager of sales systems. What was important for me was Ozilhan coming back with another person. They asked me when I would do two of them. I said I would do it in two months. But there was nothing. They said okay. Then I started to find someone who could do the project. I found several people, they said they could do it for 30,000 Turkish Lira in 6 weeks. They did it 3 years later. Our first office was in Kustepe Lounge, my partner Necdet's house. We carried barrels to the roof every day. In 2015, we put 3 machines in different places. The first time the machine was used was the time when there was a concert by the group Duman at FunBeach. There were 3000 people. We sold 50 cards by telling people there. The machine broke down in the very first hour, that was one of the days that felt like a nightmare of my life. People took the cards; we didn't know who got how much. Those machines were there all summer, everyone loved them, there were always lines in front of them. Efes even ordered new machines. But we realized this; we were on the site so much, we talked to bartender, waiter, and owners so much. There was huge stealing in the sector. And then when I checked, I found out that there was a 25% loss per barrel. Half of it is caused by effusion, and the other half is caused by stealing. And that problem consists of 25 million beer taps. And also, we know that the beers we drink in two different bars are not the same. It is usually hot, unfizzy, and tastes like metal. So, there isn't a taste standard for beer. So, a number of people preferring bottled beer. The real beer is the draft beer. Bottled beer is like a heated food, but draft beer is a meal served right after it is cooked. There are two reasons why draft beer is not preferred. The first one is hygiene, and the second one is the amount. As I said before this problem consists of 25 million beer taps. Beer is the third most drank beverage in the world. That was an incredible opportunity. I said we would make taps. We needed money to do this. I was talking with everyone at that time. we couldn't find any investment here so, we thought we had to go abroad. The way to do this is incubation centers. We got accepted for an interview by Y Combinator. We were chosen here; we went to the U.S.A but we couldn't get accepted there. Finally, we were chosen for the Alchemist Accelerator Program. We got the acceptance on 19th May 2016 and went there in August. Fatih Isbecer invested in us at that time. He became our first investor, investing $100,000 out of a $2 million valuation. We learned basic things about it in Alchemist. We couldn't develop our product there. Because there was nowhere that we could install our product. We didn't have a working product with us. Actually, that was the place where we had to do it, but in ideal condition, where we certainly wouldn't have. Because it wasted our time. There is no founder in Turkey but is still developing. I don't know how efficient development would be without founders, but we had to do it. Because that Silicon Valley shield brought me other tours. And then it was over, and we went into the most famous hardware accelerator there. We also learned to develop products very well there.
So, how was the atmosphere there, how do you evaluate it in general?
Necdet loves there so much. But it was so challenging for me. Why was it a challenge? Because my superpower was taken from me. What is my superpower; my tongue. To talk about something, to convince someone. Sometimes you even have difficulties in buying coffee from Starbucks there. That gave me trouble. This is a personal issue, though, cannot be considered as a comment for San Francisco. It's about me. The alchemist was so good, there was no racism, and it was a place that was highly supportive and winding up so much. What about San Francisco in general; I think it is the only liveable city in the U.S.A, they call it "the most European city." I don't have a driving license. I hate cars. It is so hard to live in the U.S.A without a car. San Francisco is like that. What we call San Francisco is a place where half of the population consists of Chinese and Indian people.
What happened in terms of investment?
We got an investment worth 355,000 USD last year while developing the product. The investors from 4 countries were in it, Venture Friends, the fastest VC of Greece, Nexus Ventures from Turkey, again Fatih and Keiretsu. Then BBC Global broadcasted our 3-minute-long video. When the BBC did it, we got lots of orders. But we didn't have any products. It was at the beta stage. By the way, when I got that 350,000 Dollar, my valuation was 4,5 million USD and I had 2 machines on the site. When it comes to the investment I got in Turkey, my valuation was 4,5 million USD but I had 200 machines on the site. Why? Because the Silicon Valley shield was removed. Silicon Valley wasn't good for us, but it was an obligation. Can you imagine? Both 2 machines and 200 machines have the same valuation. I got them in 2 weeks, but they lasted for 3 months. So, Silicon Valley is essential. After the BBC, we received 86 distributorship requests from 30 countries. But we didn't know anything, we sent the product everywhere, as a demo package. But I got money from all of them. We sent to Israel, India, Italy, Netherlands, Germany. We sent 2 machines to all of them. But we couldn't work with any of them. Because it is a whole different thing. How could I do the follow-up thing, how could I manage the processes? I was doing thing by guess and by God, that wasn't a surprise that we couldn't work with them. The contract we had since December for bulk purchase was going to end in that month. It lasted for 6 months. We said, "Let's use this." and started to churn the product out. We run out of the ones that we gave to Efes. Now our goal is this; the investment we got was enough to make us relax. Our goal was to be in a strategical marketplace, which are England, Germany, Israel, and Spain. To have more than 100 machines in one of these 4 countries and to get a seed round from a VC there. And then to widespread around the world. Meanwhile, we were constantly adding new features to the machine in the product development part. The most transformer addition was the AI module. So, what is this AI module? Our product's value proposition is so clear; you can increase productivity by 20%. Who could say no to this, how can't we sell this? Every bar owner said to come and set it up immediately. But it worked somewhere but didn't in another. Why? That's why: you know you can't drink the same beer in two different places, every bar has different set-ups too. There are semi-industrial systems behind these draft beer systems. They have the same gas tube, refrigerator, and line for 40 years. These lines need to be regularly maintained every other week. Its components are so complicated. And then we added machine learning to the product with an AI module. An example from the last bartender that used it, the bartender pushed the stop, it was about to overflow, s/he pushes the button at this temperature and pressure, it overflows in this situation, so pour it like this… And it updates its algorithm. What we are doing exactly is to arrange its flow speed. There are 10 parameters that specify the flow and quality according to those data. We watch all this. We offer the beer at ideal quality with the requested amount by arranging the flow speed of our patented robot.
"We are Trying to Produce a Beer Innovation in the Middle East"
You also did the research for it, right?
There is no guideline for it. We did all these by guess and by God. Trying to do something about beer in the Middle East is a total nightmare, B2B part is also challenging, and so is B2B hardware, I mean I can't imagine what's more challenging than this.
So, who does the cleaning of the lines?
In Europe, there are brands doing this; there are independent firms doing this in the U.S.A, it is the bar owner's responsibility. But that cleaning has a process. Everything changes according to the type of the beer; how much beer went through that line and the length of the line. Cleaning is this; you put acid in the line and make it go through at a certain level, you wait for a certain amount of time. For example, if you wait for 20 minutes instead of 30, the beer tastes like metal. Then you have to pour some water after that. We watch this process. Before us, the maintenance that should be done every other week wasn't done on time, or it was done in a slapdash manner, there was no one watching, the time for maintenance might expire sometimes. It was done wrongly, waiting for 20 minutes instead of 30, etc. Apart from that, we constantly watch the pressure and temperature values. We warn if there is a problem. In addition to these, there is a concept called the first beer of the day. It is the waiting beer in the line since the last night. It waits all night, comes out of the refrigerator.  We automatically pour it. We don't let them serve that beer. We use a mobile app; this is so important. Because you need to show everything at that time being in the bar sector. If you tell them they have this much loss a week later, it has no importance for anyone. You need to do it at that time being.
How was the process you went through before you started the investment rounds? And what did you observe during these rounds?
I met with many investors in terms of VC and angel investment. I said that I was trying to find an investment in the Fall of 2015. During that time, an investor came to our office 11 times a month. He asked many questions. Then he said he wouldn't invest in us. I found out at Silicon Valley that you meet with angel investors maximum for once, and maybe they call or send an e-mail for an extra, saying it's okay or not. Because the maximum amount of money that investor will give you is 50,000 USD, at the time when it's so important for a start-up. If an investor gives this money in 6 months, you certainly go bankrupt. They have to decide this with a meeting, call, and an e-mail. We also experienced tragicomic things, for example at the beginning, when we told them the idea of Pubinno, some of the investors asked us whether we can do this for ayran. They didn't understand us at all.
When you look at the past, is there anything you want to do differently?
Of course, there is! I would have chosen the founder team much more correctly. I was a man who didn't understand technical things. Necdet is a coder, a CTO, but Necdet is not a person who can tell someone to do something. We didn't have a "that person" who knows the product, runs the operation. We had many troubles regarding this. I would have paid attention to this the most.
You've experienced an adventure in the U.S.A. What are the differences when you compare there to Turkey?
First of all, the processes happen fast. For example, if you don't reply to an e-mail for 2 days, it finishes. Replying on the third day is so disrespectful. You reply to 90% of your e-mails that day and the rest of it the day after. Everything is so fast. Secondly, everyone there concerns with your business. They pay attention to how much you developed your business, not to what they can get from it. For example, VC is going to bargain with you; they send you the program before the bargain, saying first we will talk about these and secondly those. Everything has math. While making agreements here, the things decided three months ago maybe wanted to be changed now. When you ask a question, ask the reason, you get your answer then. What is your process, tell me about your process? In addition to this, there are no individuals. You write an e-mail and can send it to everyone, individuals are not that important. But here, the relationship with the investors is based on "acquaintance". By the way, both places have pros and cons. The situation here is riskier. They may make you get tired by minding the small details. Apart from that, we consume technology here a lot, but the adaptation of technology is so high in the U.S.A. When you bring a nonworking device to a bar, they can say, "Come on brother, let's do it, let me do it first." But here, we can hear "I will set it up, but you won't take any money from us for 2 years." One of them says he will invest on it, but the other one says I won't take any money from him for 2 years, I think this example explains the situation well. And one of the problems here is human resources. The reason for human resources is not skills, but family. The biggest nightmare of a start-up in Turkey is the family concept. We always hear the question "What will I say to my family?" and so on. Especially for hardware, which is our area, there are 7 or 8 firms. Aselsan, Roketsan, Siemens, Arcelik. You can't take anyone from these firms. You can't take it even if you pay more. Taking things for granted is at its best. No one dreams at all. It only happens if they reform our educational system and teach the students to dream. I don't believe that dreaming is something innate. There is the concept of mortgage in the country. Get married at the age of 24 or 25, buy a house and a car. This is what they expect from you. And most of the people submit to it.
Pubinno is a start-up in the food-tech sector, what will happen in the future regarding the food-tech sector?
Firstly, there are many start-ups in the food-tech sector now. Like us, like Fazla Gida, etc. And secondly, the production processes are changing. I will make just a prediction, maybe you won't go to the grocery store to buy biscuits 7 or 8 years later, you will have a 3-D food-printer and put the capsule in it and it will make your biscuits. Thirdly, the way of contacting consumers is changing. I mean the channels are being remodeled. I am talking about just online. In the past, we used to find out the research about the ages of 25 or 30 only. But now, we can know that when it is consumed by whom and in what situation. Real-time tracking, so the most important thing is this. Knowing your consumer. Things like these are changing.
How about the differences between Turkey and the world regarding the investments in hardware and IoT, is there anything different in the global?
There is no difference when we think of it superficially. The investments in hardware have problems in the global. In fact, it is normal that there are problems. Because it is so hard. There is a big difference between making 50 products and 1000. What we call serial production is a very difficult process. It's so hard to work with people with experience in a start-up. It's so hard to finance it. Start-up is already a place of risks; hardware makes it 5 times riskier. So, the investments are rare. So, what is its benefit, I mean its advantage, you know they ask what your barrier is. If someone wants to do the same thing as yours at the time you've done it, they have 24 months to do it. I mean, think about how much you can develop your product in those 24 months. There is such an advantage. When we look at our case, we are talking about 25 million beer taps, and we don't have a direct rival yet, and we have 7 patents. When we make these 1000 products, we will be at a whole different level in the fall. 
What if a rival appears, what do you think about it?
Of course, they will. Now, I have two answers for this. We will certainly have a rival. First of all, there are various solutions to the sector. For example, there are monitoring systems, a sensor is placed in the line. It delivers the data of what and when it is sold. This start-up based in Israel was sold for 80 million Dollars 4 months ago. It just does the monitoring. It doesn't do anything about quality and efficiency, it just gives the data for sales. I think we will have rivals like us. My biggest argument there is that the marketplace is huge. Even if I take a small part of this market, I will be a unicorn. Secondly, there is an advantage to be the first one in this market. After all, I have already been in the channels, it's not all about developing the hardware. Every marketplace has a different set-up. We have lots of know-how about beer. When we think about these all together, we have a great advantage. But as I said, when a rival appears, we will have already been in many channels.
If we talk about data, the day that the 30cl beer is drunk the most is Monday. People want to drink less, so that's why they prefer 30cl beer. In time, there will be more data according to weather conditions or the features of the places. There will be giving feedbacks for production. Our new feature that will come 4 months later is to order barrel automatically when it is over. How it is done now, the bar owner calls the representative of Efes, the representative calls the distributor because the ones who bring the product are them. The distributor brings the product, makes the bar owner sing something, calls the representative and the representative puts it into the system.
So, what can you say, what are your suggestions about the investment processes for the entrepreneurs or prospective entrepreneurs that are interested in this hardware and IoT sector?
First of all, they should include the competent people who have 10-year experience at least. I don't know if they want them to be a consultant or be in the team, they certainly should do something. Because the hardware costs a lot. Let's say you get the circuit made wrongly, 10 or 100 products, you lose money. You will get it remade for just a tiny revision. The other big problem is the products come from China, and you lose a month because of this. So, they have to progress the product development processes with the least mistakes. They must include competent people in the business. Secondly, they have to immediately start the certification processes. We were a little bit late for this. If it is their final product, I mean if they have a working product, I suggest them to get it certified before starting the serial production. And there is a thing called a contract manufacturer. What is the contract manufacturer; there are 300 pieces in my product. We take them from approximately 40 suppliers. Contact manufacturer provides all the pieces from the places you say, s/he get them tested or something, there is just invoice process going on between you and contact manufacturer. Instead of dealing with 40 different suppliers, a contract with the manufacturer does everything for you. They should find a good contract manufacturer.
What are your comments on the entrepreneurship ecosystem in Turkey?
First of all, the numbers are so balloon. It's June and there are just 7 or 8 investments. The amount is so low. A disease has shown up in Turkey recently that is so troubling; in the past, there were professional people who did master or doctorate, if you come from a prosperous family, you constantly study. Now there is something called professional entrepreneurs. There are so few experienced people who do this properly. And the processes must be faster, for example, a transaction must be done in one month, the money must be taken in one month, otherwise no. I think the start-up ecosystem in Turkey is getting worse. For example, there is less money switching even if there are booms of Insider, Gram Games, and Peak Games. There is so little money switching in spite of these. And there is a more dangerous thing; now there is a big innovation theatre going on. For example, the banks send people to Silicon Valley for 3 days. What can you do in 3 days? We love doing it "as if" instead of doing it really. Its outcome will be like this; "We spent money on this but there is no outcome." Of course, there isn't. They don't do anything that they can have outcomes. I mean the capital for information is not enough in Turkey regarding what is done how. And there are some problems with Turkish entrepreneurs. 80% of these people start wishing to be rich. You can't stand these difficulties for 5 years in a business that you start to be rich. You can't resist it with that motivation. There are lots of "hit and runs". I have heard about the people who spent the investment money on weddings or their personal things. The general problems about morals and ethics in the country can be seen in this sector, as well.
Lastly, let's talk about beer.
 The beer came out of this land and must get the same value again that it deserves. We don't have to think about very old times, there used to be such pubs and beer gardens in this country in the 60s and 70s. There are two reasons for this: today's political situation and monopolization in the sector.
By the way, I should mention this too; there are also nice things happening, making beer at home is improving a lot. Turkey Beer Collectors Club is making nice events. Don't look at that we are infertile in this sector, beer came out of this land.